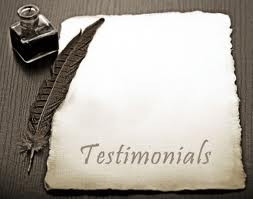 Customer Testimonials:
Jul -13-13 "Love this store! A floral workers paradise!! A new favorite!" L.B.
Jun -24-13 "As always quality product and great service .. Many thanks." N.A.
Jun -09-13 "Excellent product so cute. Very fast shipping. Thank you" H.R.
April -28-13 "ANOTHER GREAT PURCHASE, MUCH APPRECIATION!!!!!!" C.S.
April -19-13 "I used these pins as "bling" in a nosegay for prom. They were beautiful!" A.R.
April -18-13 "Love the bracelet! I hope she keeps it as a keepsake after prom" G.G.
April -17-13 "Fast shipping! Quality seeds! (Papa Bob's Wheat Grass)" S.O.

April -13-13 "FASTEST SERVICE IN DELIVERY*ACCURATE*MINT CONDITION*HIGHLY RECOMMEND!" C.S.
Nov -08-11 "Nice pins, so dainty, just perfect. Thanks." S.I.

Nov -08-11 "Very lovely pins, love the colors. Thanks." S.K.

Nov -03-11 "Quick shipping and friendly service." S.L.

Oct -29-11 "Awesome - thank you so much. Highly recommended. Super fast shipping!!!" N.S.

Oct -26-11 "Wonderful transaction. Fast! Great value. Product is better than I hoped for!!!!" S.E.

Oct -22-11 "Items arrived very, very fast. Would not hesitate to purchase from again." A.Q.

Oct -21-11 "Beautiful hat pins with instructions on how to use them." G.J.
Oct -17-11 "Product arrived very quickly which made me happy, as this was for a costume. Product arrived as described and looks great. Thanks!" S.S.

Oct -13-11 "Thanks! Fast shipping, just what I was looking for!" S.C.

Oct -12-11 "Beautiful pins!" G.E.

Sept-29-11 "Fast shipping, can't wait to make my wedding bouquets these will look great!" J.P.

Sept-21-11 "Bought these pins to put in my custom pincushions, wonderful! " M.C.

Sept-19-11 "Best deal to be found, and I looked everywhere! Great seller." P.T.

Sept-10-11 "Magnificent, marvelous, I am so happy that I found The Cutting Garden!" F.E.

Sept-06-11 "Rec'd item-fast shipping-very satisfied- THANKS!" M.J.

Sept-03-11 "Super fast shipping and great service" B.B.

Aug-26-11 "Excellent nice to work with" S.U.
Aug-18-11 "I love these flower picks. Thank you for the speedy shipping, AWESOME! :)" S.G.
Aug-17-11 "Excellent! Phenomenal! perfect stuff!" F.Y.
Aug-08-11 "Perfect transaction, Very happy with purchase, Fast post.Many thanks!" M.M.
Aug-06-11 "Quality product and super quick delivery." N.D.
Aug-05-11 "Well made bags, very fast delivery, they open easy and are still tough! I will buy here again." C.M.
Jul-10-11 "Works great, great value, thanks for great communication and value..." R.M.
Jul-07-11 "Great product! Great price and shipped ultra fast. Thank you!" R.N.

Jul-05-11 "Can't wait to do more business with you again!!" S.H.
Jul-05-11 "Extremely great service! Refunded money for combined shipping!" E.R.
Jul-05-11 "Just what I wanted! Fast shipment! Thanks!!" C.C.
Jul-02-11 "Nice product, carefully packaged. I'll be back!" D.S.
Jun-28-11 "Great delivery time. Very pleased with item. Thanks." J.G.
Jun-28-11 "Very good product came quickly would buy from this seller again" B.E.
Jun-17-11 "Wow - super fast shipping and just as described! Prefect transaction!" P.H.
Jun-14-11 "Excellent Customer Service........in all categories!" D.K.
Jun-07-11 "What a great price for so many pins. Very pleased. Thank you." C.Z.
May-14-11 "Beautiful bracelet. Fast delivery. Thanks." W.M.